Ear Wax Removal In Solihull Using Microsuction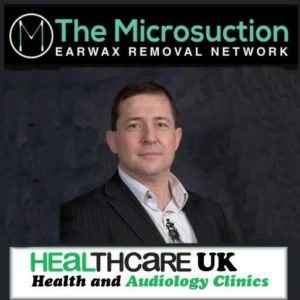 If you have blocked ears, or concerns about your hearing in general, you are in the right place! Please take a moment to look around, and feel free to discover more about microsuction and read the 5 star reviews our patients have written, before booking your appointment.
Audiologist-led Network Of Earwax Removal Clinics
We are an Audiologist-led network of earwax removal clinics. An audiologist is "a health care professional who is trained to evaluate hearing loss and related disorders, such as tinnitus (ringing in the ears) and to rehabilitate individuals with hearing loss and related disorders." The advantage is that if you feel that you have an ear wax blockage, but it turns out that there isn't any, we can also provide hearing tests and give unbiased independent advice on the best treatment.
Our partner opticians, pharmacies and health centres enable us to bring microsuction to your local area at an affordable price, and you don't need a medical referral to use our services.
West Midlands Solihull

Microsuction Ear Wax Removal Network


681B Warwick Road
Face Aesthetic Clinic,

Solihull

,


West Midlands




B91 3DA

Phone: 0800 133 7987
If you are looking for great value private ear wax removal in Solihull, our Solihull Micro Suction Ear wax Removal Clinic can be found within Face Aesthetic Clinic at:
Our prices (see below) are the best value in the West Midlands!
You will find us on Warwick Road at the back of Mell Square Shopping Centre, opposite The Tap & Tandoor public house.